Who we are & who we missed
We're Lyss and Jess – two new(ish) mothers, aspiring minimalists and lifelong friends who call Australia's beaches home.
As we entered motherhood – or more accurately, face-planted into it – we felt ourselves become walking contradictions. We wanted to make the most of every moment, but never had enough time. We wanted to feel spontaneous and free, but felt trapped by the prep, planning and endless 'what ifs'. And while we loved who we were becoming, we really missed feeling like our pre-parenthood selves.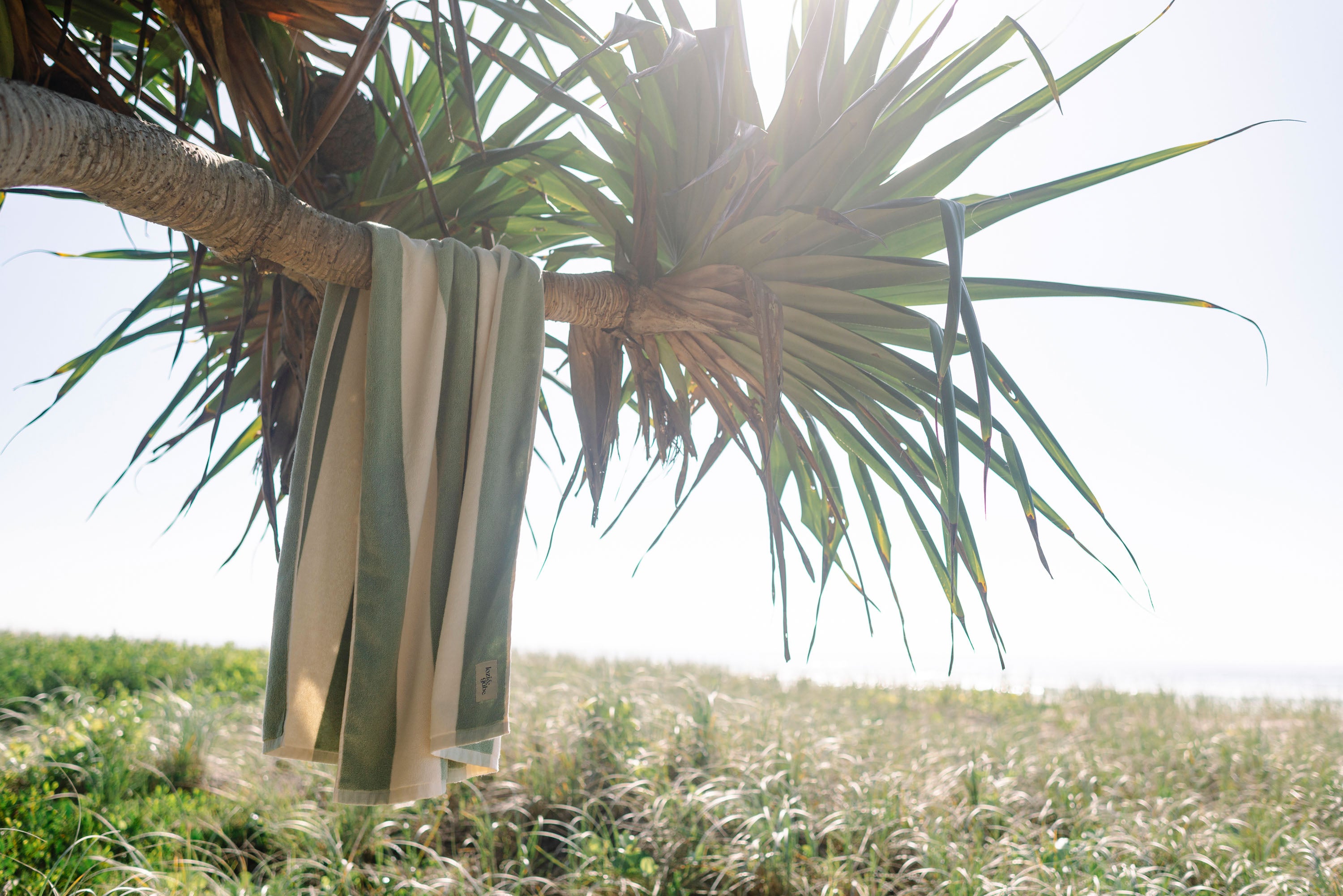 Where we landed
Despite our attempts to keep things fluid and fuss-free, we found ourselves weighed down, literally and figuratively, by the bulkiness that tends to come from life with children. The endless number of dinosaur-covered baby products didn't help either.
As psychologists by day, we knew from our conversations that we weren't alone. And that the best thing we could do for our kids was to honour every part of ourselves – past and present.
With outdoor essentials designed for more freedom, beauty and ease in the early stages of parenthood, Lozi & Gabe is our way of helping more people do exactly that.
Our ethos
We believe that the best family memories are made when we feel most connected to ourselves and the natural world, and at ease in the present moment. When the excess is stripped away, and the busy-ness of life with it. When we're free to get out and make the most of this precious time together – knowing they're looked after too.
We hope that Lozi & Gabe inspires new parents to turn more of those 'I wish we coulds' into 'I'm so glad we dids'. All while making parenthood even more beautiful, in a way that gets you back to you.
"

This tent has made beach trips go from "too hard basket" to an absolute breeze! So light and easy to set up and fold down- even with a toddler and newborn attached. Spacious enough for hubby too!

"